Bastyr University and National University of Natural Medicine (NUNM) Plan to Merge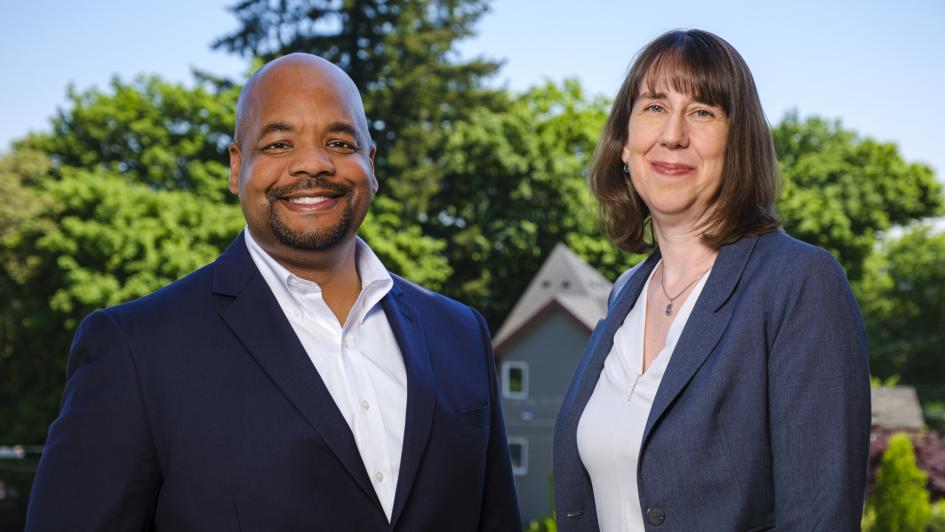 Bastyr University and Clinics and National University of Natural Medicine and Clinics (NUNM) plan to merge. A formal letter of intent (LOI) was signed by Bastyr University President Devin Byrd, Ph.D. and NUNM President Melanie Henriksen, ND, LAc, CNM. The merger is set to finalize in 2024 pending a definitive agreement.
Together, Bastyr and NUNM will enhance learning for students by expanding access to classes online and at campuses in California, Oregon, and Washington. Together, the universities will provide students with opportunities to participate in clinical research and residency programs.
"This partnership establishes a new standard for natural medicine higher education in North America," says NUNM Board of Directors Chairperson Noel Snodgrass, DC. "By formalizing our long-time collegial relationship with Bastyr, we have the opportunity to increase teaching and learning opportunities, while preserving the culture and legacy of our institutions."
NUNM offers 12 programs with a focus on integrative medicine, an innovative Naturopathic Doctorate First-Year Online degree, and top-ranked hybrid and online programming.
"We are heartened by how closely our university missions and visions already align," echoes Bastyr University Board of Trustees Chairperson Gary Quarfoth, PhD. "We share a fervent commitment to advancing equity in and access to medicine, health advocacy, and a deep reverence for the healing power of nature."
Bastyr offers 23 degree and certificate programs. Building on their strong science-based foundations, both Bastyr University and NUNM are the recipients of several multimillion-dollar research grants from the National Institutes of Health. A combined Bastyr-NUNM university boasts:
More than 1,000 students enrolled in natural health and science degree and certification programs.

Campuses and clinics in Portland, San Diego, and Seattle areas.

More than $15.5M in combined scientific research funding.
"It is incumbent upon higher education leaders to meet this moment and to do so with vigor," says Bastyr University President Dr. Devin Byrd. "This merger improves access for students while offering more flexibility in how they learn, more interdisciplinary program options, and expands research and clinical practice opportunities."
The partnership creates opportunities for career mobility for more than 300 of the institutions' combined faculty and staff while offering more resources.
"Collaboration moves natural medicine forward," says NUNM President Dr. Melanie Henriksen. "We recognize the best academic experiences are predicated on taking great care of our people. This partnership, with this caliber of partner, enables us to better support our talented teams as they train tomorrow's cohort of natural health practitioners."
About NUNM
Established in 1956, National University of Natural Medicine (NUNM) is the country's premier accredited naturopathic university offering doctoral, graduate, and undergraduate completion degrees in Portland, Oregon. A leader in the field of naturopathic medical education and evidence-based research, its mission is to advance education, healthcare and research in the art and science of natural medicine.
About Bastyr University
Bastyr University is a nonprofit, private university offering doctoral, graduate, and undergraduate degrees, with a multidisciplinary curriculum in science-based natural health and medicine. Recognized globally for its rigorous curriculum and strong research, Bastyr University has campuses in Kenmore, Washington, and San Diego, California. Bastyr's faculty educates future leaders in the natural health arts and sciences, with an emphasis on integrating mind, body, spirit, and nature. For more information, please visit http://www.bastyr.edu/.
For more information on the merger, please visit our resource page.