Fire in the Belly: Cutting Edge Natural Treatments for Digestive Disorders (NATMED - 13FIR000)
| | |
| --- | --- |
| Study materials with CEUs | $ 95.00 |
| Study materials only (no CEUs) | $ 35.00 |
Audience
| | |
| --- | --- |
| Audience | general public, health care professionals, full time students, acupuncturists, massage therapists |
Home Study Courses
| | |
| --- | --- |
| Home Study for | Naturopaths, Acupuncturists, General Public |
| | |
| --- | --- |
| Home Study on | Audio CDs, Online |
Main Events Feed Filter
| | |
| --- | --- |
| Exclude from main events feed | No |
Instructor: KP Khalsa, DN-C, RH, CC. 4.5 CEUs/CMEs/CPEUs approved for: NDs (except CA & OR), LMPs licensed in WA, LMP NCBTMB CEs (pending approval), ARNPs & RNs licensed in WA, DCs licensed in WA, MDs & PAs - Category II CMEs, LAc NCCAOM PDAs available CEUs available for LAc's licensed in CA This package contains 4 audio CDs with a copy of the presenter's handout on CD.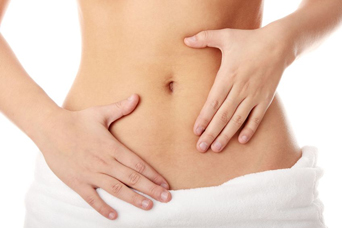 This seminar was originally recorded at Bastyr University in November 2013.
Every natural healing system puts digestion at the top of the list for concern, and for good reason. Not only is the mucous lining of the GI tract the main focal point for initiating chronic inflammation in the body, but digestive disturbances can be incredibly painful. Everything that goes into the body for everyday nutrition or therapy has to go through the digestive filter, so it is critical that the entire system function properly.
In this seminar we will start at the mouth and traverse the course of the GI tract over the course of the day. From canker sores to constipation, we will dig deeply into clinically effective natural solutions to digestive problems. We will cover botanical medicine treatments from all the major herbal traditions, and learn lesser-known cutting edge remedies from Ayurveda, Chinese medicine and around the globe.
Explore the gamut of naturopathic therapies for constipation, diarrhea, gastritis, leaky gut, dysbiosis, Crohn's Disease and several inflammatory bowel diseases, including ulcerative colitis. You will leave with a toolkit that you can apply the next day in your home or in your clinic.
Upon completion of the course you will be able to:
Describe at least one rationale for using natural medicine for the digestive tract
Describe the action of at least two digestive herbal remedies
Describe the action of at least two digestive dietary remedies
Identify at least two personal opportunities to use a digestive dietary supplement
Explain how to choose at least two new supplements for personal use, including preparation and dose
Karta Purkh Singh Khalsa, DN-C, RH, CC, is one of the today's foremost natural healing experts. As one of a very few clinicians with 40 years in the natural health field, he has a wealth of experience teaching and using healing herbs, vitamins and minerals, and medicinal foods in real life situations.

Khalsa, the national president of the American Herbalists Guild, is the author of over 3,000 published health articles and has written or edited 30 books on cooking, herbalism and health. He has presented over 200 times at national and state conferences on such diverse topics as herbal medicine and therapeutic nutrition, and is featured in several DVD continuing education courses.

Khalsa personally trained in herbalism and food therapy with Ayurvedic master Yogi Bhajan for 35 years. He is a state certified dietitian-nutritionist, a registered herbalist, and nationally credentialed to teach herbalism. Khalsa is on the Bastyr faculty in the Botanical Medicine Department, and is a professor at Massachusetts College of Pharmacy and Health Sciences. He is the senior research scientist and principal herbal formulator for the Yogi Tea, the nation's largest herbal tea company. He is also the founder of The Professional Herbalist Certificate Course, a two-year post-secondary curriculum that trains professional herbalists.