Cannabis in the Clinical Setting: Bridging the Gap Home Study (HERBS - 13CANN000)
| | |
| --- | --- |
| Study material with CEU | $ 175.00 |
| Study materials only | $ 55.00 |
Audience
| | |
| --- | --- |
| Audience | health care professionals, full-time students, herbalists |
Home Study Courses
| | |
| --- | --- |
| Home Study for | Naturopaths, Acupuncturists, General Public |
Main Events Feed Filter
| | |
| --- | --- |
| Exclude from main events feed | No |
Cannabis has been used since antiquity for a range of therapeutic purposes. The current phenomenon of medical Cannabis use in the U.S. is not well supported by current scientific clinical research due to the legal restrictions of Schedule I status. Regardless, patients are accessing this plant medicine and clinicians are compelled to complete their knowledge base with regard to interaction with patients. Original lecture was April 19, 2014 Sat, Instructor: Michelle Sexton, ND, BS. (7 CEUs, CMEs)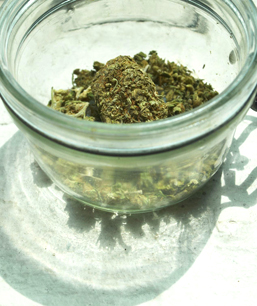 This course will focus on the scientific information on the phytochemical classes in Cannabis, the endogenous cannabinoid signaling system, the pharmacology of cannabinoids and clinical applications. You will gain information that will enable and empower you to have healthy dialogue with patients on the topic of Cannabis, as well as empowerment to recommend Cannabis to your patients when applicable.
Upon completion of the course you will be able to:
Identify the phytochemical classes in Cannabis
Explain the endocannabinoid system
Describe the pharmacology of cannabinoids
Describe how to use the existing scientific data to inform clinical decision-making
Explain how to talk to patients about Cannabis
Explain how to discriminate Cannabis use from abuse
Continuing Education Units (CEUs, CMEs):
CEUs available for NDs (except CA & OR)
CEUs available for ARNPs & RNs licensed in WA
Category II CMEs available for MDs & PAs licensed in WA
Dr. Sexton is a Naturopathic Doctor, herbalist and former midwife. Her research career started during her undergraduate degree studying Echinacea. This analytical work prepared her for a T32 pre-doctoral fellowship through Bastyr where she developed an assay to identify proteins involved in neuro-inflammation. Through the lab of Dr. Nephi Stella at the University of Washington, she studied the pharmacology of the endogenous cannabinoid system and its role in neuro-inflammation, and was awarded an F32 from NIH at the University of Washington in the Departments of Pharmacology and Psychiatry and Behavioral Health. During her postdoc, she conducted a clinical study to examine the effects of Cannabis use on some defined immune parameters in patients with MS.
She is an editor on the recently published Cannabis monograph by the American Herbal Pharmacopoeia, was involved in the development of standards through the Cannabis Committee of the American Herbal Products Association, and is an advisor on quality control of Cannabis to the Washington State Liquor Control Board on the implementation of I502 and the Oregon Board of Health.