Pre-Med Psychology Program Overview
Are you considering medical school in the future? The Bachelor of Science in Health Psychology provides an excellent foundation, so that you can graduate with confidence in pursuing further studies in the biomedical fields, including naturopathic and conventional medicine, nursing, nutrition, acupuncture and East Asian medicine, and physical or occupational therapy.  
Cost
$673/credit hour (average)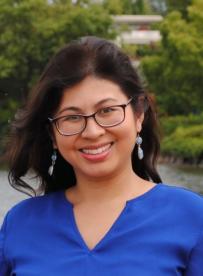 Faculty
Danielle Ung
Ph.D.
Dr. Ung's teaching philosophy is to help students actively engage with the course materials, ask questions, think critically about the information presented and the research evidence that…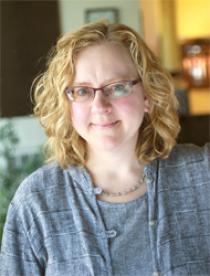 Faculty
Naomi Lester
Ph.D.
Dr. Lester has worked as a researcher at Duke University Medical Center and as a professor at the University of North Florida and the University of Washington. Dr. Lester believes a…
Health Pyschology Program Details
To be admitted to the Health Psychology - Premedicine program at Bastyr University, transfer students must meet the following criteria:
Complete 90 quarter (60 semester) credits from a regionally accredited college or university or its equivalent (only courses with a grade of C or higher are transferable).
Achieve a cumulative GPA of 2.5 and prerequisite GPA of 2.0.
Complete the general education and major-based prerequisite courses.
Undergraduate transfer students who complete one of the following transfer degrees will satisfy the general education requirements:
Associate of Arts (AA)
Associate of Science (AS)
Direct Transfer Associate (DTA) [WA state]
Intersegmental General Education Transfer Curriculum (IGETC) [CA state]
California State University Breadth [CA state]
Associate Degree for Transfer [CA state]
Note: Technical degrees, such as Applied Science degrees, will not automatically satisfy the general education requirements. They will be reviewed on a course-by-course basis.
Major-Based Prerequisite Courses
General Cell Biology w/lab (for science majors) - 1 course
General Chemistry w/lab (for science majors) - 2 courses
College Algebra or Statistics - 1 course
General Psychology - 1 course
General Education Requirements
To see examples of general education courses, please see the General Admissions for Undergraduate students.
Arts and Humanities - 5 courses
English Literature and Composition - 2 courses
Other Courses - 3 courses
Social and Behavioral Sciences - 5 courses
Public Speaking - 1 course
Major-Based Prerequisite Course (see list) - 1 course
Other Courses* - 3 courses
Natural Science and Mathematics - 5 courses
Major-Based Prerequisite Courses (see list) - 4 courses
Other Course - 1 course
General Electives - 3 courses or more
TOTAL: 90 quarter/60 semester credits
*Psychology courses cannot be used to complete the Social and Behavioral Sciences general education Requirements.
View list of prerequisite courses available at Bastyr University.
The Pre-Med track is the best choice if you plan to pursue a graduate education in any area of biomedical studies including naturopathic medicine, conventional medicine, nutrition, acupuncture and East Asian medicine, nursing or physical therapy.
Mental Health Technician
Certified Child Life Specialist
Psychometrist
Social Support Group Coordinator
wellness coach
yoga therapist
elder care services