Bastyr Alumnus Pioneers Integrative Treatment for Opioid Addiction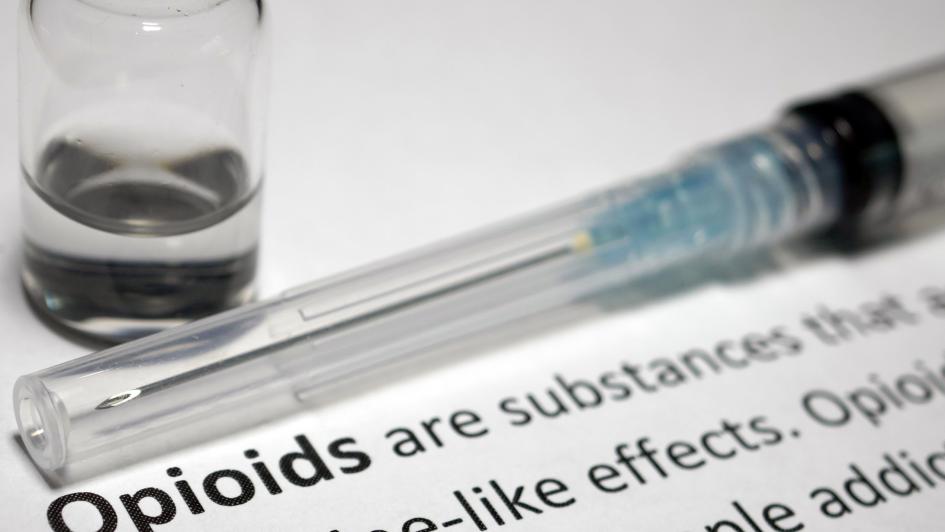 "Over 75% of heroin addicts started with pain pills."
"People who attempt recovery themselves fail 8-12 times before succeeding."
"1 in 32 people taking the equivalent of 4 oxycodone pills a day die of an overdose."
These daunting statistics listed on the homepage of BlueDoor Therapeutics serve as a frightening reminder of the epidemic that continues to stretch across the United States. Co-founded by Bastyr alumnus Ravi Chandiramani, ND, BlueDoor incorporates conventional addiction medicine along with complementary and integrative medicine (CIH) modalities such as acupuncture, massage therapy and naturopathic treatment targeted to reverse the common downstream effects of chronic opioid therapy. BlueDoor further differentiates itself in the health care marketplace via its progressive perspective on the intentional and judicious use of medical marijuana to transition patients off of pain pills and to manage both acute and post-acute withdrawal symptoms. Chandiramani coined the term "Integrative Addiction Medicine" to convey his medically bilingual approach to the management of chemical dependent and dually diagnosed patients.
Career in Addiction Treatment
Dr. Chandiramani serves as medical director of BlueDoor Therapeutics and comes to this role after a career spanning over a decade spent in traditional inpatient and outpatient behavioral health settings. He has treated well over 1,000 patients in that time.
"I've spent my career blending time-tested, pharmacologically-oriented addiction medicine protocols, and the nurturing and rebuilding modalities that are inherent to the practice of evidence-based naturopathic medicine. The result is a subspecialty field called integrative addiction medicine."
Success Rates
Dr. Chandiramani and his physician partners saw a need for an outpatient subspecialty clinic in direct response to the opioid epidemic. BlueDoor uses naturopathic medicine as the cornerstone of all treatment. The clinic's unique paradigm is producing the desired results, as every patient seen at the clinic to date has enjoyed a minimum of 80 percent reduction in their opioid burden. He reports that most are off opioids altogether.
Treatment
BlueDoor's naturopathic components focus on the downstream effects of chronic opioid treatment such as opioid-induced endocrinopathies, cognitive deficit, gastrointestinal dysfunction and sleep disturbances. BlueDoor providers offer acupuncture, endocrine system support, bioidentical hormone replacement therapy (BHRT) as appropriate, intravenous micronutrient therapies, massage therapy, and simultaneously addresses the mental health aspects of patients' opioid use disorder by providing cognitive behavioral therapy and Eye Movement Desensitization and Reprocessing (EMDR).
Best Approach for Chronic Disease
Dr. Chandiramani believes that naturopathic medicine is a natural fit into the comprehensive treatment of substance use disorders (SUDs). "The American Society of Addiction Medicine (ASAM) has defined addiction as a primary, chronic disease of brain reward, motivation, memory and related circuitry. Addiction is frequently relapsing and remitting like many other chronic disease states. Naturopathic therapeutics are quite well suited to the treatment of chronic disease. Furthermore, lifestyle modification is key because the addict's lifestyle can either support recovery or it can support ongoing addiction…it can't do both."
Foundation for Success
He attributes much of his success to his training at Bastyr. Chandiramani says, "The basic science training at Bastyr is on par with osteopathic and allopathic medical schools. It is because of that foundational training that was provided to me, that I am considered a respected expert in my field today," says Dr. Chandiramani.