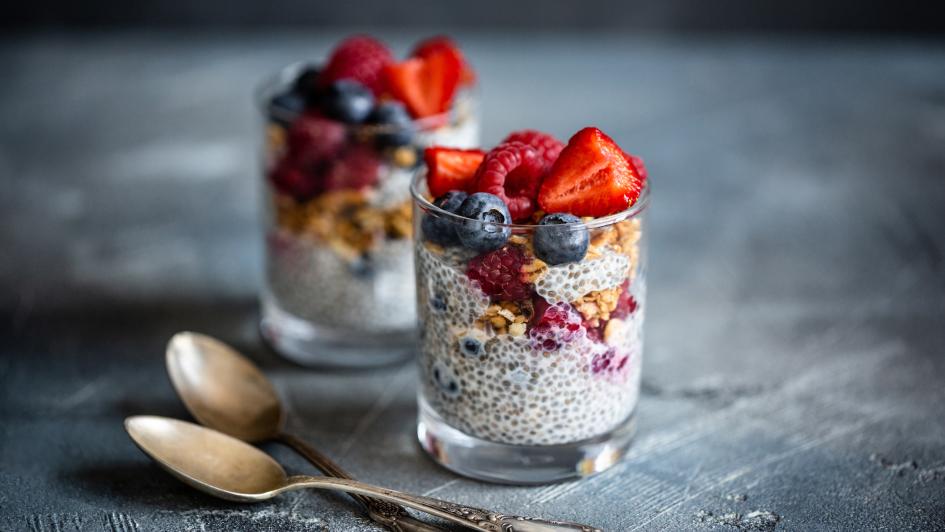 Chia seeds and fruit are great for your gut. Try this nutritious, fruit-filled dessert and satisfy your sweet tooth! 
Ingredients:
2 cups fresh blueberries
1 cup fresh raspberries
1 cup fresh mango, chopped
7 tablespoons chia seeds
4 tablespoons canned coconut milk, divided
 Instructions: 
Combine berries and mango in a food processor or blender and pulse until blended. Stir chia seeds into the fruit mixture and let sit for about 20-30 minutes. Divide among four bowls and drizzle one tablespoon of coconut milk on top of each serving.
Prep time: 30 minutes
Serves: 4
Original Recipe by Kory DeAngelo, MS RDN CD