Brown Rice Pilaf with Mushrooms, Asparagus and Lemon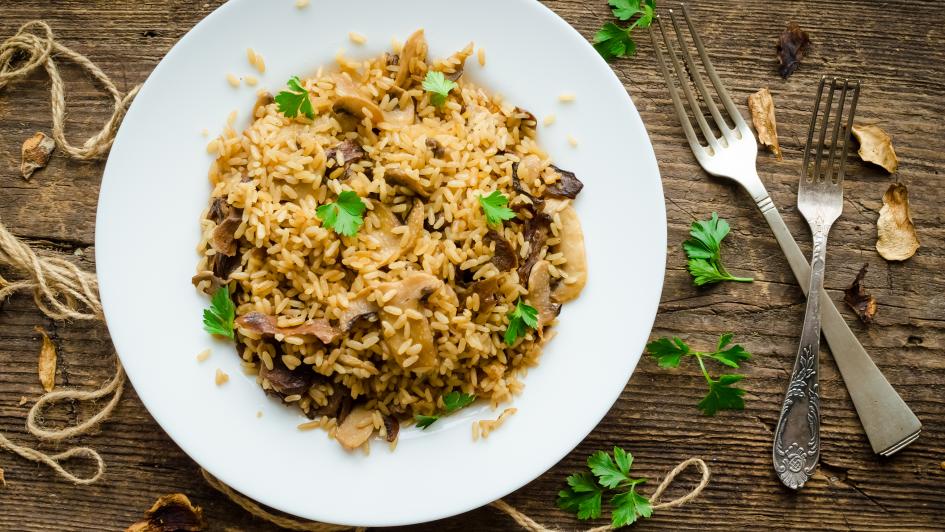 Ingredients:
Cooked Rice:
2 cups water
1 cup brown/wild rice blend
1 pinch sea salt
2 tablespoons olive oil
1 small yellow onion, diced
3 cups mushrooms, sliced
2 cups asparagus, chopped
4 cloves garlic, minced
½ cup fresh flat-leaf parsley, chopped
½ cup fresh basil, chopped
1-2 lemons, zested and juiced (to taste)
Salt and pepper, to taste
1. Bring water to a boil and add rice and salt. Turn the heat to low and let the rice simmer for 50 minutes until cooked. Remove from heat.
2. In a skillet, heat olive oil over medium heat. Add onions and mushrooms and sauté until tender, about 7 to 10 minutes. Add asparagus and garlic, and sauté a few more minutes until the asparagus is just tender. Add rice and heat through, then add parsley, basil, lemon zest and juice, and salt and pepper to taste