Celebrating Pride Month at Bastyr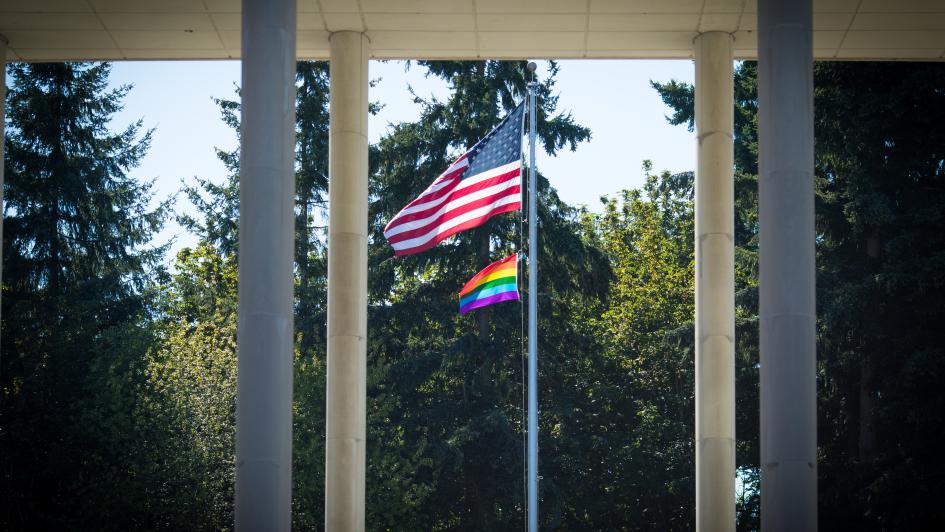 Happy Pride Month! This June and always, Bastyr University is committed to recognizing, honoring, and uplifting the Lesbian, Gay, Bisexual, Transgender, Queer, Intersex, and Asexual + (LGBTQIA+) Community. Throughout the month, Bastyr will be celebrating the LGBTQIA+ community and invite all to participate.  
To our LGBTQIA+ students, faculty, and staff: Know that Bastyr University values and supports you. We see you and we celebrate you. And we stand in solidarity with you in the continued fight for dignity and justice.  
Celebrated in June to commemorate the uprising at the Stonewall Inn which began on June 28, 1969, and which became a watershed moment in history that sparked a liberation movement, Pride Month is a collective celebration of visibility and dignity; it is a proud acknowledgment of the contributions and triumphs of LGBTQIA+ individuals and groups who bravely fought for equality and justice; and it is a time to reaffirm our commitment to support LGBTQIA+ people who continue to face persistent harassment, discrimination, and efforts to undermine their human rights.
At Bastyr University, we are committed to promoting an environment that recognizes and honors the dignity and identity of all our students, faculty, staff, and patients, and one where everyone can come to learn and work as their authentic selves, feel safe, and belongs.
To advance this commitment, the Office of DEI is making strides toward programs and initiatives to provide sustained support for LGBTQIA+ students, faculty, staff, and patients.
Some of these initiatives in the coming months include:
Supporting the newly formed student LGBTQIA+ affinity group with resources and sustained opportunities for mentorship within and through the Center for Social Justice and Diversity
Designing and delivering training, education, and competency development for faculty and staff on gender, gender inclusion, LGBTQIA+ health, inclusive curriculum and classroom practices, and related topics.
Working with clinical teams to support structures for equitable, LGBTQIA+-friendly health care at our clinics
Events: 
Thank you to all who joined us for the City of Kenmore Pride Flag-raising ceremony this morning! Keep reading for more Pride events and resources: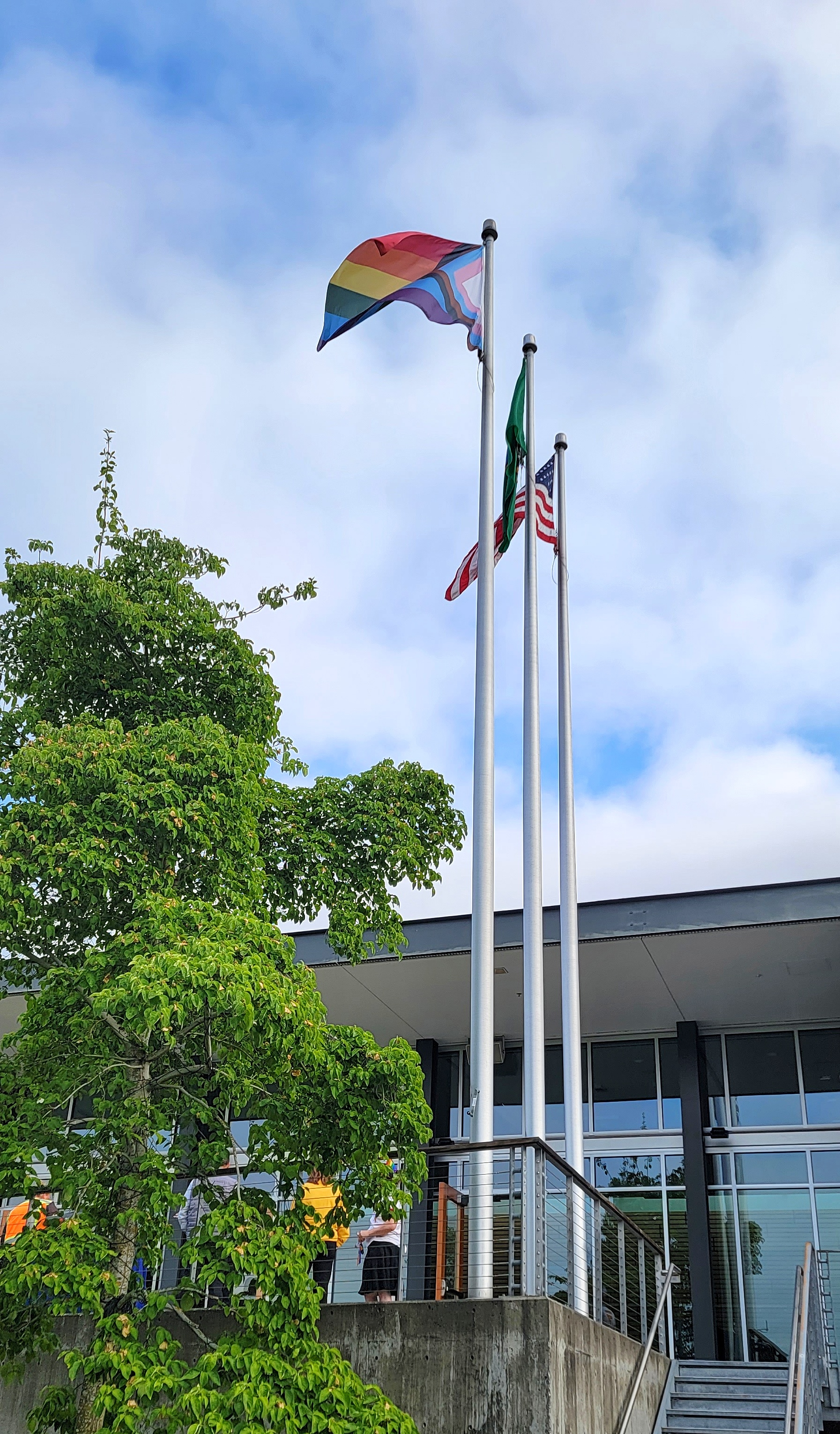 Lake Washington Symphony Orchestra's Celebrate Pride Concert - June 1 | 7 pm  
Information and Tickets: Celebrating PRIDE Concert - Lake Washington Symphony Orchestra (lwso.org). Kick off pride month at Lake Washington Symphony Orchestra's Celebrating Pride concert, conducted by Kim Roy, featuring music of queer artists overtime at the Bastyr University Chapel!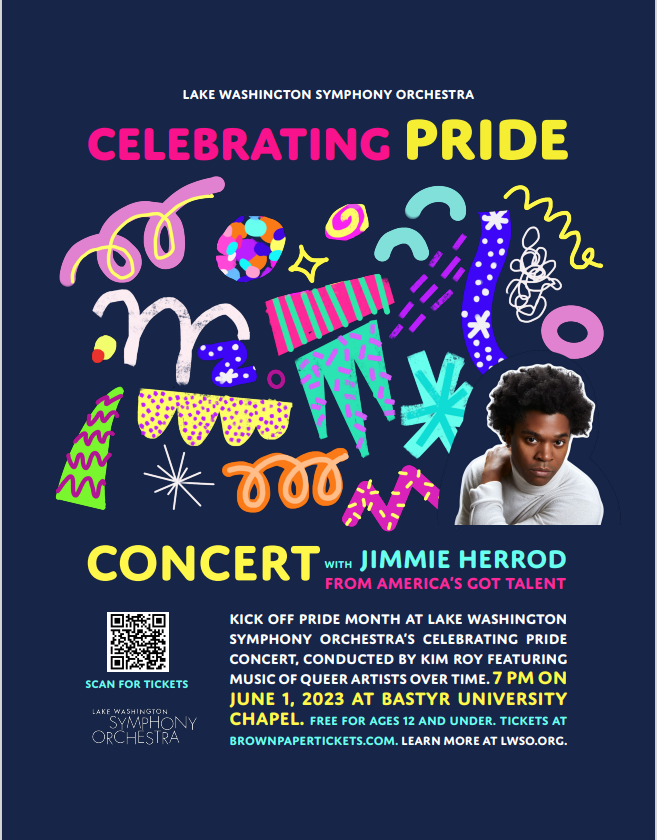 Kenmore @ Seattle Pride Parade, June 25 | 11 am-3 pm  
March with fellow Kenmore community members at the Seattle Pride Parade on June 25, Sunday 11 am-3 pm! If you want to march together with fellow members of the Bastyr University community, please fill out this form. More information will be provided once you sign up!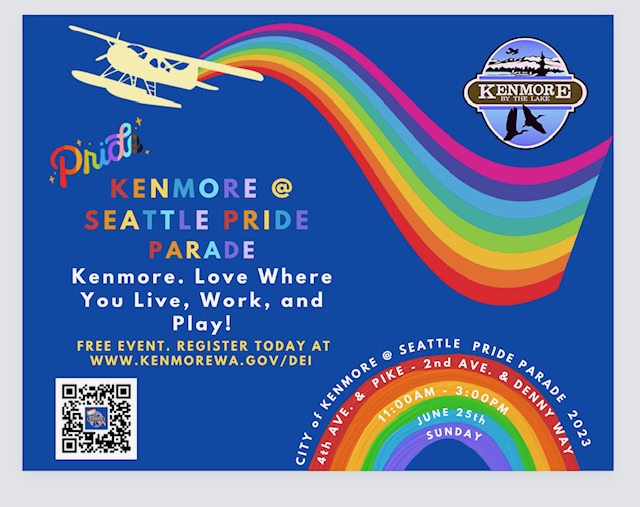 Resources: