New Quarter Reflections from a Bastyr Student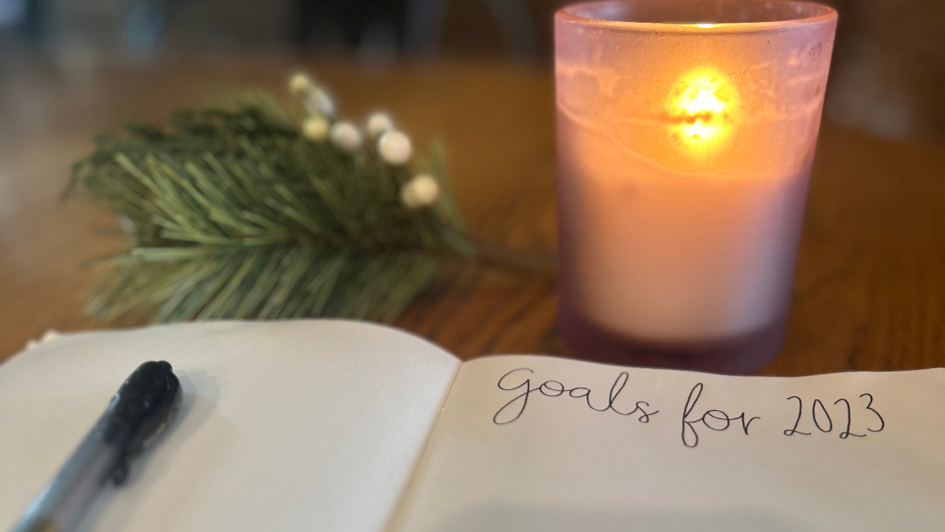 Published January 13, 2023
It is that time of year again: the season has changed, we've been surrounded by family and friends, and there has been a lot (a lot) of food. For those of us in medical school, this time of year is not only a time for laughter and loved ones but also a time of rest and restoration after the busy school year. We take this time to reflect on our successes and challenges and how we can live more balanced lives next year during this continuous time of learning. Consider the following resolutions from a naturopathic perspective to help build a more sustainable, wholesome life. 
1. Fill yourself with nature's healers each day: the sun, plenty of water, nutritious foods, and incredible herbs. 
In our busy lives, it can be so easy to forget one simple thing: the best doctor out there is nature itself. Ensuring you get plenty of sunlight and hydration, and consuming foods that nourish rather than deplete can be all the difference between sickness and health. The earth also offers incredible herbs to support you if you are feeling under the weather, to help nurture your body in times of need. 
2. Listen to your body and give it what it needs. 
Our body contains signals to help us understand what it needs, whether it's hungry, in pain, stressed, or just plain tired. It's often tempting to ignore our body and turn instead to our to-do lists, the needs of our loved ones, or even the many scrolls of social media. Take this year to pay attention to your body and recognize that it (and you!) deserves to be cared for. 
3. Set a weekly goal for movement, self-care, nutrition, detox, and connection. 
In naturopathic medicine, we discuss the "determinants of health." These "determinants" are the factors of your day to day, which play a crucial role in how "healthy" or "sick" you may be. Some of the most important factors are exercise, mental well-being, diet, supporting detoxification, and social satisfaction. Set goals for these areas in your life to help support your wellness. 
4. Pencil in at least 1 monthly time of rest. 
Although society may think otherwise, human beings have always required times of rest. It can be easy to forget to build these times in, and your weekends and off days are quickly filled up with social obligations, errands, or work. Consider a way that may replenish you each month, be it a few hours at the beach, a weekend getaway, or a quiet meditation.
5. Develop 1 practice to encourage gentleness towards yourself.
We are truly our own worst critics. Negative, unkind words that circulate in your head can add up quickly and affect the mind and body in many unhelpful ways. Consider how you will be kinder to yourself this year. You may create a positive mantra such as, "I deserve to be happy," "I am enough as I am," or "The universe will protect me." Consider a date with yourself once a month complete with a wholesome cup of tea, a warm bath, or your favorite sitcom. 
Whatever your 2023 may look like, we at Bastyr hope the new year brings good health and uplifted spirits.
About the Author
Kirstin is a dual track MACP and ND student at Bastyr University San Diego. She is passionate about mental health, chronic fatigue, and chronic pain and loves exploring the many San Diego hiking spots with her two dogs on the weekends.