Public Health Projects in Action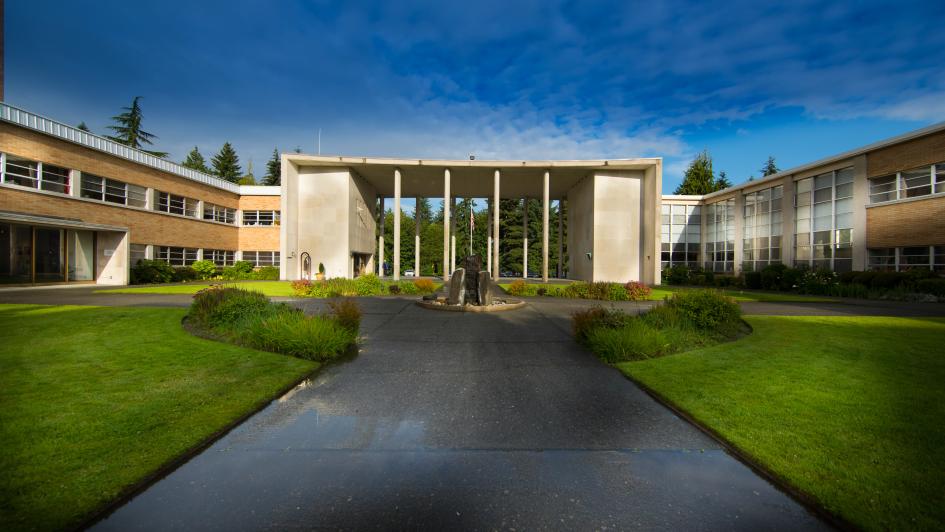 During National Public Health Week, we recognize the efforts of our MPH students and faculty as they strive to make a difference in the health and well-being of vulnerable communities in WA State and beyond. Here are some examples of their recent research and practicum projects.   
Food Security and Covid-19 Pandemic  
Did you know that people whose primary language is not English had more difficulties accessing food during the COVID-19 pandemic, regardless of their socio-economic status, age, or gender? That is what Dr. Cristina Ciupitu-Plath and MPH/ND candidate Olivia Shelton found in their analysis of data from two surveys conducted as part of the Advancing Health Literacy in Snohomish County grant.  
These surveys explored the pandemic experiences of Snohomish County residents (N=379) and students at Bastyr University and Edmonds College (N=133). Food insecurity – the uncertainty about or inability to acquire sufficient food to meet individual or household needs – was not only more common among students whose primary language was not English, but also among students with lower socio-economic status, disabilities, or chronic conditions. These findings highlight the need for public health agencies to provide information and services in all languages spoken in the communities they serve during crisis situations, but you can help too!  
Check in on your peers regularly, share a meal, and share resources to food assistance programs. If you're experiencing food insecurity, visit these links below: 
College Students and Coping Through Covid-19 
Although college students are generally vulnerable to poor mental health, the changes associated with the COVID-19 pandemic further reduced the psycho-emotional well-being of students worldwide. In a recent study conducted by Dr. Cristina Ciupitu-Plath and Bastyr MPH candidates Christina Davis, Brian Carrell and Hodo Hussein, students' greatest challenges during the COVID-19 pandemic were either directly or indirectly related to their mental health.  
Bastyr University students felt burned out, overwhelmed, or worried about their professional development or their income, but also lost access to resources necessary to meet their basic, educational, and social needs and experienced increased amounts of stress. This was due to the challenges associated with navigating the uncertainty created by the COVID-19 pandemic; losing access to their community; navigating social division based on differing COVID-19 views; witnessing social movements, death, and suffering in the community; and taking on additional personal or professional responsibilities.  
To counterbalance these challenges, students leaned on the resources available to them such as good health, opportunities to spend time in nature and be physically active, sufficient income and living space, their faith or spirituality, and access to therapy and medication to address mental health concerns. Comfort coping strategies (e.g., hobbies, intuitive eating, meditation) and meaningful social connections were also important supports for Bastyr students during the pandemic. These findings highlight the importance of prioritizing students' mental health during public health crisis situations. 
"College students need continuous access to mental health care, community support, and adequate income, housing, food, and recreation opportunities to meet their needs and stay healthy during public health emergencies." Dr. Cristina Ciupitu-Plath, Bastyr Public Health faculty 
Naturopaths without Borders 
Public health students begin their practicum projects in the summer semester after their first year. The practicum project gives students the opportunity to make a difference on real public health issues here in WA State prior to graduation.  
For his practicum, MPH candidate Brian Carrell developed a health education program for the Naturopaths Without Borders clinic in Rocky Point, Mexico. The focus of this program was cardiovascular and diabetes risk factors and lifestyle prevention and mitigation strategies. He used existing resources for these common conditions to develop a culturally appropriate Spanish-language health education program as part of a cross-cultural, interdisciplinary team. He led the first implementation of this program and developed materials to be used in future implementations by community health worker staff, including a facilitator manual. 
"I am grateful to have had this experience and feel more confident in my ability to independently develop a health education program." Brian Carrell 
If you are interested in our two-year evening course program, visit the MPH program page. If you have questions and would like to speak to faculty, visit the contact faculty page.