Student Nutrition Association Raises Over 3k for Teen Feed Nonprofit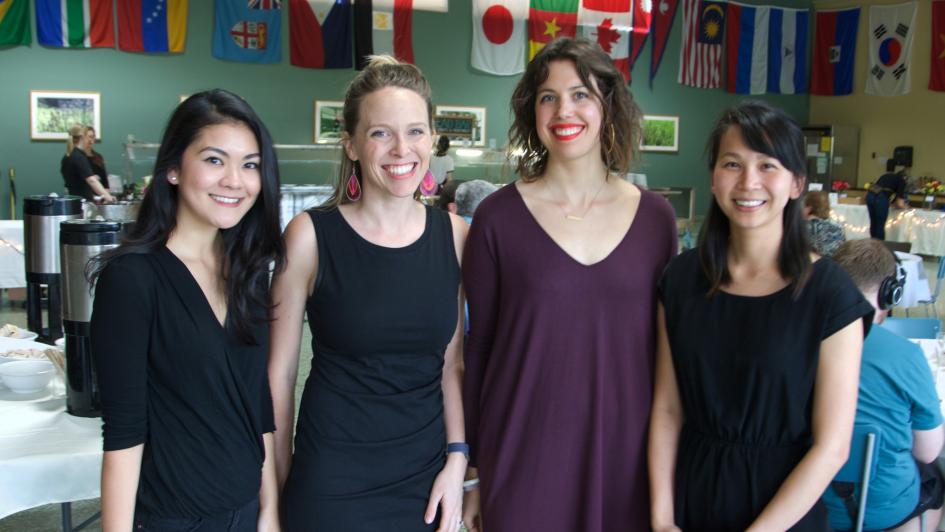 After seven years of Bastyr's "Top Chef" competition, the Student Nutrition Association (SNA) decided to mix up their Teen Feed annual fundraising event with a classy and delicious soirée. The event raised over $3,000 to support Teen Feed, a Seattle non-profit that helps homeless and at-risk youth.

Nutrition Department Chair, Debra Boutin, MS, RD, shared her pride in her students' philanthropic involvement and commitment.

"While our curriculum includes community nutrition and whole foods culinary skills, our students are actively practicing what they've learned by voluntarily raising funds and cooking whole-foods meals for homeless teens. This relationship with Teen Feed exemplifies the Bastyr University commitments of compassion and social justice. Stepping up to help nourish those in need demonstrates one way in which our students are responding to the Bastyr mission's call to leadership," Boutin shared.

SNA president Leia Parker, MSNDPD ('18), was grateful for the turnout and the support she received from her SNA colleagues.

She stated, "I couldn't be more proud to have been a part of planning for the SNA Soiree. This event exceeded all of my expectations and was truly a magical evening."

The night was filled with raffles and auctions supporting Seattle's local businesses, and delicious food provided by Bastyr nutrition students and Bastyr Dining Commons head chef, Joe Ladine. Nutrition students volunteered in a multitude of ways ranging from ticket sales to in the kitchen

"This event showcased what the SNA is all about, giving back and supporting our community," Parker shared. 

 Learn more about Teen Feed and their impact on the Seattle area.

Teen Feed works with the community to offer support to meet basic needs, build strong relationships, and ally with homeless youth as they meet their future off the streets. With the tremendous support of the community, Teen Feed responds to the most basic needs of homeless and at-risk youth in the following focus areas: healthy meals and lives, youth support coordination, street outreach, healthcare access, and engaging the community through service.  Teen Feed responds to the most basic needs of homeless youth with three (3) integrated programs:  Teen Feed Meal Program, Street Talk Outreach Program (STOP), Service Links for Youth (SLY). Youth Access to Care (YAC), formerly a separate program, has been integrated as a component into all existing programs.