Students Bring Food Farm-to-Table at Quillisascut Farm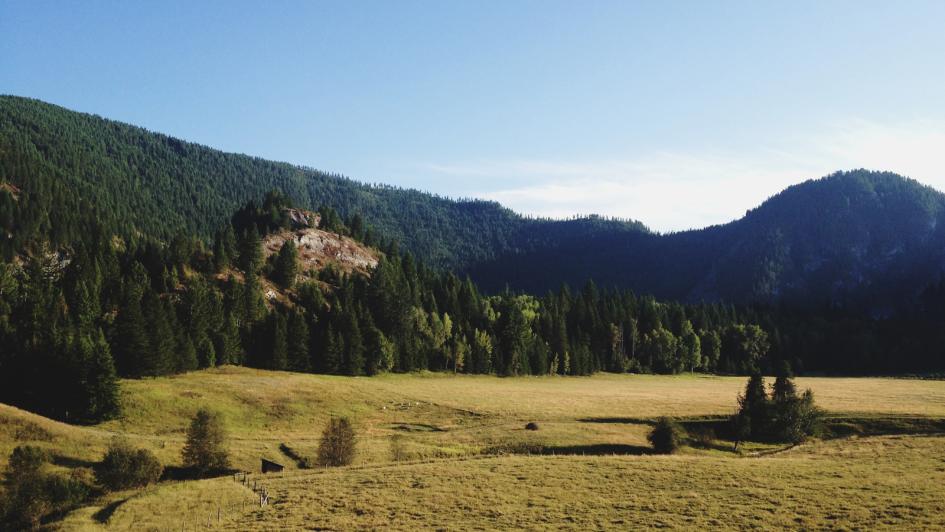 Published October 10, 2012
It's one thing to study nutrition in a classroom or a lab (or in Bastyr University's whole-food teaching kitchen). It's quite another thing to spend a week on a farm planting, weeding, harvesting, foraging, butchering (for some), washing, canning, culturing, roasting and baking foods grown entirely by hand.
That's what seven Bastyr students did on the Quillisascut Culinary Farm Experience, a week-long trip to Quillisascut Farm in the rolling hills of northeastern Washington. The two-credit class lets students learn exactly what it takes to bring organic, whole food from the farm to the table.
They learned from farmers Rick and Lora Lea Misterly and helped out with nearly every farm task in between communal meals around an enormous table.
"Eating together was such a huge part of the experience," says Ruth Sullivan, a student in the Master of Science in Nutrition with Didactic Program in Dietetics. "I can't ever remember having shared a table with 15 other people for three meals a day for six days in a row. We worked together, laughed together, and in some cases cried together. Sitting down over food we made together was profound. I feel grateful for every moment."
The Misterlys have tended the farm for 31 years, growing it from a bare plot to a thriving farm-and-school hybrid. They host groups of chefs, food writers, culinary students and others. Through hands-on training they teach cheese-making, bread-making, canning, cooking, oil-infusing, goat-raising and a slew of other skills that let students reconnect with their food.
Visiting in early September lets Bastyr students taste the farm's bounty in full splendor — fresh salads, sweet corn, goat cheese, roast pork, ripe fruit, wood-grilled pizzas and much more. Sullivan says learning about the limitations of local food makes the harvest even sweeter.
"We picked the carrots and butchered the goat, and gained a much stronger sense of limits," she says. "It is an interesting contradiction—we have access to glorious food, which creates a sense of abundance. But we also know that if we haven't planted seeds we can't pick the vegetables, or that when the chickens are gone they are gone until the next year. In the end, being limited by the seasons and the sweat of your own brow leads to a deep feeling of gratitude and riches."
Students come from Bastyr's graduate and undergraduate nutrition programs, from the naturopathic medicine program and from other programs, finding inventive reasons to join the annual trip. Postdoctoral research fellow Sabine Thomas, ND ('07) used the alumni free-tuition benefit to take the class. She came along to learn ways to help on her uncle's farm during her upcoming trip to Haiti this fall.