Veterans Gain Access to Naturopathic Physician Care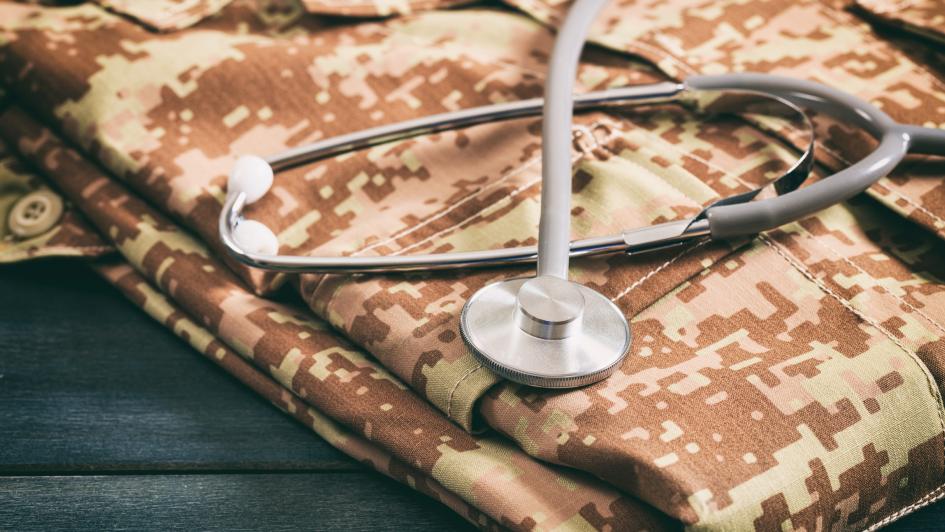 Published August 14, 2019
August 14, 2019 Kenmore, WA – U.S. veterans gain access to treatment by naturopathic doctors (NDs) in the first ever Veterans Health Administration (VHA) contract hiring NDs to provide care.
Kenmore, WA – Although NDs have been providing medical care to veterans who pay out of pocket for decades, a contract signed with a naturopathic clinic in Washington marks the first time that the VHA, or any federal payor, has recognized NDs as an eligible provider type. This is a life-changing win for veterans, a significant milestone for the naturopathic profession, and a history-making moment for Bastyr University alumnus Dr. John Finnell (ND, MSAOM '08).
In addition to the contract credentialing an ND clinic to provide care to veterans, the VHA has also hired NDs to oversee two of its Whole Health initiative flagship locations: John S. Finnell, ND, MPH, LAc, at the South Texas Veterans Health Administration in San Antonio, Texas; and Teri Davis, ND, at the Tucson, Ariz., VHA facility.
Thanks to these progressive decisions made by VA leadership, naturopathic doctors – whose treatment and care improves outcomes, reduces cost, and increases patient satisfaction – will now be able to serve those who have served our country, without some of the steep costs associated with paying for services out of pocket.
A meaningful partnership
"This is a great partnership between naturopathic physicians and the U.S. Department of Veterans Affairs (VA) to support the health and wellness of our nation's veterans," says Arianna Staruch, ND, Dean of Bastyr's School of Naturopathic Medicine.
"In addition, it provides exciting opportunities for our graduates to provide individualized care for veterans experiencing chronic health concerns."
The VHA is America's largest integrated health care system, providing care nationwide to nine million enrolled veterans each year; the number of individuals who ultimately stand to gain from expanding contracted services to cover care by NDs is astounding.
Whole-person health means a tremendous amount to us at Bastyr. It is the cornerstone of our education, in which students receive the training they need to make a healthier world for all.
"Veterans who want to see a physician trained in non-drug, drug, and nutritional options for a full range of conditions can finally do so," said Dr. Kasra Pournadeali (ND '98), Bastyr alumnus and former president of the American Association of Naturopathic Physicians (AANP) who has played a pivotal role in introducing naturopathic care to the VA.
Veterans Affairs (VA) leadership delegation at Bastyr
As part of their investigation to understand the naturopathic model of care, VA leadership conducted two site visits at Bastyr University and at the University's teaching clinic, Bastyr Center for Natural Health in 2015. These visits were co-led by Stephen Ezeje-Okoye, MD, former Deputy Chief of Staff, Palo Alto VA, and Kennita Carter, MD, former Acting Director, Integrative Health Coordinating Center, Office of Patient Centered Care and Cultural Transformation, VHA.
Tracy Gaudet, MD, Director, VHA Office of Patient Centered Care, is another VA leader who has a bullseye-like focus on patient-centered care. She also toured Bastyr's clinic facilities, and served as principal speaker for Bastyr's 2016 Commencement Exercises.
Read more news about veterans being granted access to naturopathic physician carehttps://www.va.gov/opa/pressrel/pressrelease.cfm?id=4059.
About Bastyr University Bastyr is a nonprofit, private university offering graduate and undergraduate degrees, with a multidisciplinary curriculum in science-based natural medicine. Recognized globally for its rigorous curriculum and strong research, the University has a primary campus in Kenmore, Washington, and a second campus in San Diego, California. Bastyr's international faculty teaches the natural health sciences with an emphasis on integrating mind, body, spirit and nature. A pioneer in natural medicine since its inception 40 years ago, Bastyr continues to be at the forefront in developing the model for 21st-century medicine. Media Contact Information: For all expert interview requests please contact: Nancy Trent or Pamela Wadler Public Relations Bastyr University (212) 966-0024 pam@trentandcompany.com