Program Overview
Mental health is a growing field and is more in demand now than ever before. If you feel called to lead others to wellness with an integrated approach to mental health counseling, this master's degree in counseling psychology may be a good fit.  
Psychology students at Bastyr value a whole person approach to mental health that includes mind, body, and spirit. This whole person approach to counseling education means that you will study topics such as behavioral medicine, spirituality and health, multiculturalism and social justice, human sexuality, and chronic and terminal illness, among several others.   
Cost
$790/credit hour (average)

MACP Testimonial
Bastyr is unique in that it really centers its education on treating the whole person in a way that integrates the mind and body. It is vital that counseling education includes opportunities to be with others and practice skills in-person. This is the core of psychological understanding, and Bastyr begins this journey right away, ending with the rare opportunity as a master's level student to practice in a clinical setting before graduating.
Social Justice and Advocacy Lens
Two Year Program with a Cohort Model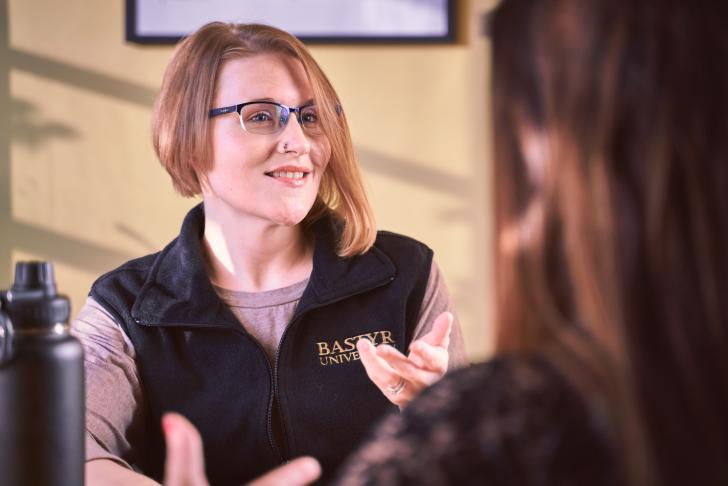 Clinical Training
Start seeing real patients under the supervision of a licensed mental health provider as soon as spring quarter of your first year at one of our two teaching clinics, Bastyr Center for Natural Health in Seattle and Bastyr University Clinic in San Diego.





Program Details
Bachelor's degree from a regionally accredited college or university with an average GPA of 3.0 or higher.
Introductory course in general psychology with a grade of B or better within the last seven years.
It is strongly recommended (but not required) that students gain experience in the social services field prior to applying for this program.
Practice as an independently licensed mental health counselor or licensed professional clinical counselor
Work in a variety of integrated clinical settings
Pursue doctoral study in psychology or related fields