4 Reasons Sardines are Great — and 2 Recipes to Convince You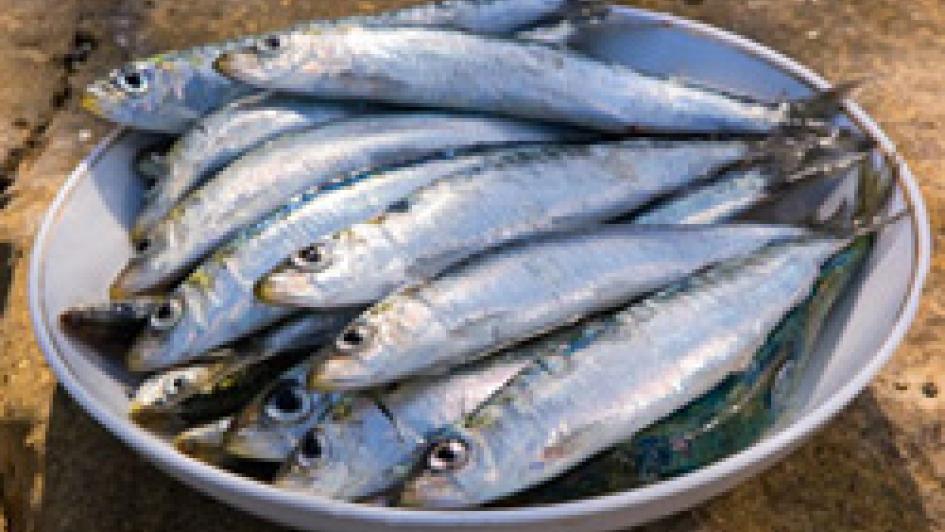 Healthy: Sardines have more omega-3 fatty acids than almost any other fish. They're also packed with nutrients like calcium and protein.
Affordable: At $2 to $4 for a tin, or about $4 a pound fresh, they're much cheaper than most local seafood.
Safe: Sardines are harvested when they're only a few years old, so they don't accumulate the dangerous mercury levels that bluefin tuna and other slow-growing fish acquire.
Sustainable: Sardines reproduce quickly, so they don't face the overfishing threats of more popular species. And they grow in the wild, so they don't require antibiotics or bring the environmental unpleasantries of farmed fish.
But are sardines, well, tasty? They sure can be, says Becky Selengut, adjunct culinary professor at Bastyr University and author of the new Good Fish: Sustainable Seafood Recipes from the Pacific Coast.
Her cookbook includes several recipes (see two below) designed to convince the sardine-skeptical to reconsider. She notes on her blog that sardines are becoming trendy in food circles. Unlike other fads that put species at peril (think Chilean sea bass or orange roughy), this one brings only environmental and health benefits.
The same benefits hold true for other small, silver fish, such as herring, anchovies, mackerel and capelin. But sardines are the most readily available on the West Coast. Today, the majority of these "forage fish" catches are used to feed salmon, chicken or other farmed animals — losing most of the fuel and nutrients in the process.
"If we stopped processing these fish through chickens, we'd regain a lot of their health value," says Selengut.
She offers two simple recipes from Good Fish, one for canned sardines and one for fresh (which are tougher to find, but that's changing).
1 (4-ounce) tin sardines, canned in extra-virgin olive oil
1 tablespoon dried currants
1 tablespoon gin
1/2 cup red onion, diced
Pinch of salt
1 tablespoon extra-virgin olive oil
Freshly ground pepper
Dijon mustard
2 tablespoons fresh Italian parsley, finely chopped
Crackers
Get the currants drunk by floating them in the gin. Caramelize the onions by cooking them with the salt in the oil in a small saute pan over medium-high heat, until they are very soft and light brown (15 to 20 minutes). If they get dry, add a little water. Mash sardines with a fork, add the currants and onions, season generously with pepper. Eat the sardines on crackers with Dijon mustard and parsley.
1/2 pound whole fresh sardines
1/4 cup fresh mint leaves, cut into ribbons
Salt and freshly ground pepper
Juice of 1 medium lemon (about 3 tablespoons)
1 tablespoon high-heat vegetable oil
Toothpicks
Rinse the sardines under cold water and scrape off any scales with your fingernails. Starting with one sardine, gently bend the head back and remove it. Place the sardine on a cutting board. Use a sharp knife or scissors to cut a slit along the belly line, all the way to the tail. Rinse the cavity under running water without removing the innards.
Place the sardine back on the board, with the open cavity facing you, and carefully cut into it, splitting it open like a book, being careful not to cut through to the other side. Carefully pry the spine and rib bones out with your fingers, leaving as much meat on the fish as possible. (Don't worry about the small bones. The high cooking heat will make them so tender you won't notice them.) Cut or pull off the tail. Snip off the dorsal fin on the top of the fish. Repeat with the remaining sardines.
Season the inside of each sardine with salt and pepper and add in some mint, squeeze some lemon juice over the fish, fold the sides over, and secure it closed with a toothpick.
Heat a pan (preferably a well-seasoned cast-iron pan) over very high heat. Add the vegetable oil and, 30 seconds later, carefully add the sardines, being careful not to overcrowd the pan. Cook for about two minutes on the first side and flip the fish. Cook for another minute or two on the other side. Transfer to a plate. Serve with salad and crusty bread.