Revolutionizing Midwifery Education: Bastyr University's Social Justice-Centered Approach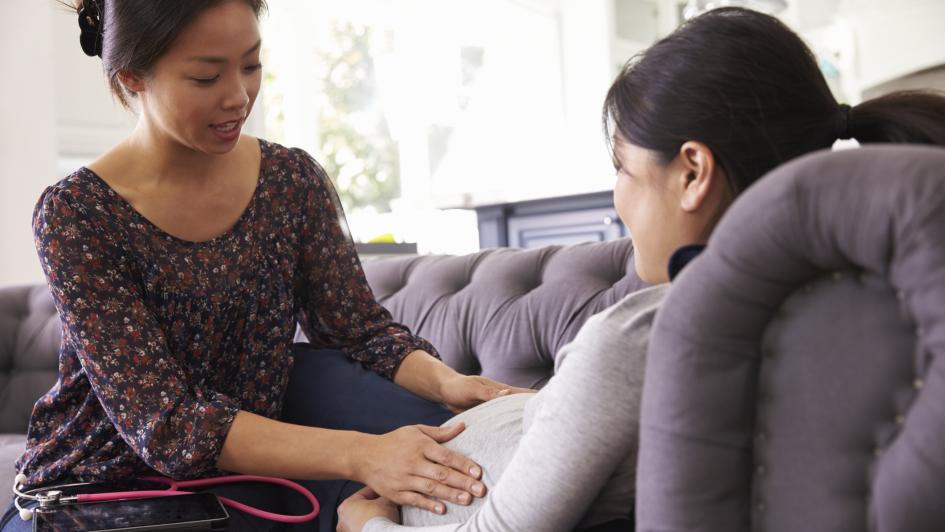 Bastyr University's midwifery program combines the art and science of midwifery with evidence-based care through a social justice lens to combat racism in healthcare. But what does it really mean? Let's hear from three current midwifery students on how they interpret this unique approach:
Rachel (identifies as white cis-female):
As a second-year student in Bastyr's midwifery program, I want to share my experience of how the program has contributed to my education so far, both in terms of my didactic and clinical learning spaces. The curriculum is designed in a way that provides comprehensive midwifery education, from basic prenatal care to handling birth complications and interpreting lab results. However, Bastyr's midwifery program goes beyond the standard education by teaching advanced skills such as business, counseling, multicultural healthcare, and the history of racism in midwifery in the U.S. This has helped me gain a broader perspective and better understanding of the field of midwifery.
As part of our curriculum, we hold a professional issues seminar every academic quarter, which includes discussions around social justice and anti-racism. During your first year at Bastyr, you will attend three professional issue courses, namely Power and Privilege, Social Differences, and Midwifery History, Politics, and Activism. In these seminars, we have open dialogues about white privilege, colorism, health disparities, institutional racism, microaggressions, imposter syndrome, and anti-racism work, to name a few. It's also not a one-size-fits-all setup. For example, students who experience racism have the opportunity to share their experiences and support each other in a private space. Students like myself, who identify as white and are learning to do anti-racist work, have additional conversations about white privilege, generational trauma, and how to be anti-racist. These conversations are led by highly qualified midwives who have studied and experienced the topics at hand. We also have readings, videos, and active discussion boards about the topics we are learning about during the remote learning portion of our education. But more importantly, these topics seep into all of our classes, whether it be counseling, midwifery care, nutrition, or epidemiology.
From a clinical standpoint, the approach to providing care can differ depending on the clinical site. Some sites are led by individuals of color who have a strong desire to serve their community and are open to having students come in and do the same. On the other hand, there are midwives who have received education from institutions like Bastyr or other organizations on how to offer inclusive and anti-racist midwifery care to any client who walks through their doors. These midwives also prioritize continuing education to improve their ability to offer inclusive and anti-racist care.
Ari (identifies as a biracial cis-female)
Upon entering this program, individuals arrive with diverse educational backgrounds and lived experiences, many of which touch on issues related to social justice. However, what sets this program apart is its distinctive approach. We delve deeper into the multifaceted dimensions of social justice, examining the intricate systems that influence people of color and how individuals are affected by these systemic imbalances. For instance, we confront alarming statistics like the fact that "black women are three to four times more likely to die in labor than white women." This program doesn't stop at the surface; it delves into the underlying systems, investigating the root causes, which often trace back to racism rather than race itself. We recognize that providing care isn't a one-size-fits-all endeavor. Factors such as access to resources, including food, job opportunities, and education, profoundly shape an individual's ability to receive the care they need. This comprehensive perspective underscores the program's commitment to addressing social justice issues in a meaningful and impactful way.
Throughout our diverse range of healthcare courses, we consistently circle back to the crucial understanding of how racism, various systems, and individual circumstances profoundly influence each person, subsequently shaping the type of care we can offer. This emphasis on recognizing these influences allows us to truly see and address the individual. In the realm of midwifery care, the focus is inherently personalized, and by establishing strong relationships with our clients, we gain a comprehensive understanding of their lives. This knowledge enables us to tailor our care to their specific needs. Consequently, we are better equipped to support all individuals, recognizing that the challenges they face are not simply a matter of them being "difficult to work with." Rather, we acknowledge the multitude of external factors beyond their control that impact their well-being. This program excels in delving into these intricate systems, providing us with a heightened comprehension that ultimately leads to the delivery of the finest, safest care possible.
Pallavi (identifies as a first generation immigrant cis-women):
This program gives us the opportunity to gain practical insights in a clinical setting under the guidance of different preceptors in various community areas with people from varying cultural backgrounds. All these experiences make us better midwives.
Rachel Wright is a second-year midwifery student located in Kenmore, WA. She believes that it is every birthing person's right to feel emotionally, spiritually, and physically safe and supported during their pregnancy and birth experience. Her clinical interests include prenatal nutrition, vaginal seeding, and trauma-informed care.