Master of Acupuncture Program Overview
Become a respected healer in both Eastern traditions and bio-medical best practices. Whether this is your first natural health career or you're a current health care practitioner looking to add another discipline to your practice, the Master of Acupuncture will provide you with a foundational education and the tools you need to become a highly qualified practitioner.  Graduates from this program are prepared to sit for the LAc board exam to obtain licensure.
Cost
$590/credit hour (average)


Becoming skilled at something this deeply gave me the ability to be the best acupuncturist in my neighborhood, I wouldn't have had the ability to catapult my income if it wasn't for the expertise I learned at Bastyr. It's the teachers who made me who I am today. I was a blank canvas walking in and walked out an excellent acupuncturist.
Bastyr's acupuncture program provided me with an education that not only nurtured my innate healer, but challenged me in ways that helped me evolve into a well rounded, integrative healthcare provider upon graduation.
Acupuncture Degree Program Highlights
47
number of states that legally recognize acupuncture
828
Number of total clinical training hours
176
Additional on-site clinical training hours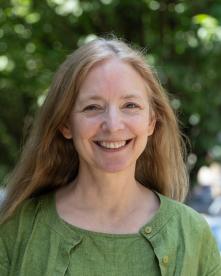 Faculty
Kathleen Lumiere
DAOM, MAc, LAc
Dr. Lumiere began an acupuncture program for low-income patients at the 45th Street Medical Clinic in 2000. She has taught as an adjunct faculty member and clinical supervisor at Bastyr…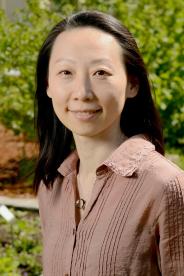 Faculty
Angela Tseng
DAOM, LAc
Dr. Tseng has been an acupuncturist since 1999. After graduating from Bastyr University with her Master of Science in Acupuncture (1999) and Certificate in Chinese Herbal Medicine (2000),…
Acupuncture Program Details
Students have two entry options for the MAc:
Option 1: Students may enter with a completed bachelor's degree and the required prerequisite coursework. (see below)
Option 2: Students may enter the program without a bachelor's degree, but must complete the required prerequisite coursework, in addition to the detailed general education requirements, totaling a minimum of 135 quarter credits.
Intermediate Algebra - 1 course
General Chemistry (allied health-level with lab) 1, 2* - 1 course
General Biology (allied health-level with lab) 2* - 1 course
General Psychology - 1 course
General Physics - 1 course
Note: All students must complete a CPR-C level course or equivalent prior to entering clinic.
*1. Survey-level class that covers inorganic chemistry and includes a lab component. Intended for students in allied-health majors.
*2. Science classes must have been taken within seven years of entering the program. If not, additional coursework may be required after the admissions committee review.
Other requisites
Survey of Organic and Biochemistry, Medical Chinese 1, Anatomy and Physiology 1 Lecture/Lab (AEAM), and Anatomy and Physiology 2 Lecture/Lab (AEAM) are requisite courses for the master's program. The MAc/MAcCHM curriculum has been designed so students missing one or more of these may take them after matriculating at Bastyr University. Previously completed coursework from other accredited institutions may satisfy these requisites.
View list of prerequisite courses available at Bastyr University.
Licensed acupuncturist (LAc) in private practice or within an integrative clinic
Additional discipline for a current health care provider to add to their practice