Program Overview
This acupuncture program is for students who want to learn all aspects of acupuncture and add the safe use of herbal medicines to their practice. It explores both acupuncture and Chinese Herbal Medicine and integrates Eastern traditions with bio-medical best practices. Graduates from this program are prepared to sit for the LAc board exam to obtain licensure.
Students will also learn how to communicate effectively with other health care professionals and patients. Courses also include traditional Chinese Medicine theories such as tai chi, qigong, and therapeutic nutrition to support the well-being of their patients. Students who graduate from this program will be eligible to sit for the Chinese herbology board exam.
Cost
 $520/credit hour (average)
47
Number of states (including DC) that legally recognize acupuncture
440
minimum number of patient contact hours you'll receive before graduation
44
number of preceptor hours shadowing and observing acupuncture and Chinese herbal medicine professionals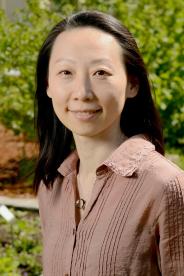 Angela Tseng
DAOM, LAc
Dr. Tseng has been an acupuncturist since 1999. After graduating from Bastyr University with her Master of Science in Acupuncture (1999) and Certificate in Chinese Herbal Medicine (2000),…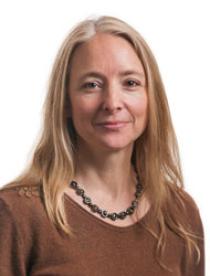 Kathleen Lumiere
DAOM, MAc, LAc
Dr. Lumiere began an acupuncture program for low-income patients at the 45th Street Medical Clinic in 2000. She has taught as an adjunct faculty member and clinical supervisor at Bastyr…
Program Details
Students have two entry options for the MAcCHM:
Option 1: Students may enter with a completed bachelor's degree and the required prerequisite coursework. (see below)
Option 2: Students may enter the program without a bachelor's degree, but must complete the required prerequisite coursework, in addition to the detailed general education requirements, totaling a minimum of 135 quarter credits.
Intermediate Algebra - 1 course
General Chemistry (allied health-level with lab)1,2 - 1 course
General Biology (allied health-level with lab)2 - 1 course
General Psychology - 1 course
General Physics - 1 course
Note: All students must complete a Basic Life Support CPR class (100% classroom-based) prior to entering clinic.
1. Survey-level class that covers inorganic chemistry and includes a lab component. Intended for students in allied-health majors.
2. Science classes must have been taken within seven years of entering the program. If not, additional coursework may be required after the admissions committee review
Other Requisites for the MSAOM Program
Survey of Organic and Biochemistry, Microbiology, Anatomy and Physiology 1 Lecture/Lab (AEAM), and Anatomy and Physiology 2 Lecture/Lab (AEAM) are requisite courses for the master's program. The MAc/MAcCHM curriculum has been designed so students missing one or more of these may take them after matriculating at Bastyr University. Previously completed coursework from other accredited institutions may satisfy these requisites.
Licensed acupuncturist (LAc) in private practice, with an integrative clinic
Acupuncturist working in international health
Writer on traditional Chinese medicine topics