Celebrating 10 Years of Bastyr University San Diego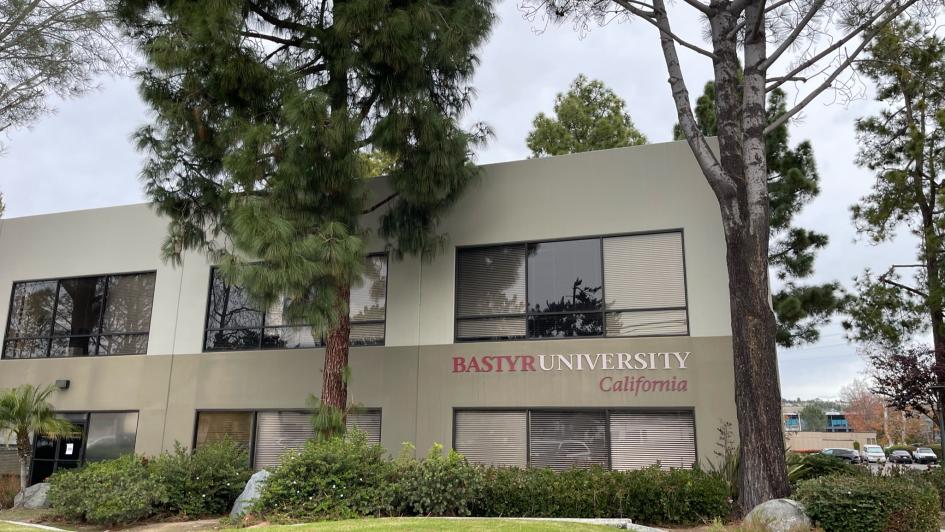 In 2005, the idea for a second campus in California reached Bastyr University President Dr. Dan Church. He wasn't sold at first, but market research showed that Californians had an interest in integrative medicine. At the time, California had a shortage of primary care doctors, a role filled easily by naturopathic doctors. NDs recently gained licensure privileges in 2003.  
Finding a Home 
After considering multiple cities including Los Angeles, it became clear that San Diego was the perfect fit. Home to a booming wellness industry, the chosen location in Sorrento Valley wasn't far from the UC Irvine health care system, Scripps, the San Diego VA hospital system, or most importantly, the beach.   
At the recent 10-year anniversary celebration, Dr. Church reflected back on this time. 
"I confess that I scoffed it was suggested that the university open a campus in California. I argued that students are portable and that they could come to Washington more easily than we could to California. But over the years, various forces and influences conspired to prove me wrong, and, after due diligence, I happily recommended to the Board that, indeed, Bastyr University should have a physical presence in the Golden State," said Church. 
Back to the Beginning 
Bastyr University San Diego officially opened its doors on September 14, 2012, to 49 students from 14 different states. Each of these students was part of the naturopathic medicine program – the rest of the San Diego programs followed in the years to come. Just ten days after its launch, Bastyr University Clinic opened its doors to patients for the first time. The campus offered many facilities available at the Seattle campus, including laboratory space, Nutrition Kitchen, a library, and a movement/fitness room.  
Since its inaugural class graduated in 2016, Bastyr's San Diego campus is home to 292 alumni from four different programs. Today, Bastyr San Diego offers two additional programs (Master of Arts in Counseling Psychology and a Master of Science for Wellness and Health Coaching). There are two community care clinics operating at Eje Academy and Alternative Healing Network, with a mission to increase access to natural medicine for underserved populations. 
Looking at the Present and Future 
In 2022, we expanded our space in the clinic building with the intention of providing more services to our community. The new area is home to a brand new IV suite as well as our library. Additionally, we're finishing up the build out of a studio, which will house the Institute for Wellness and Movement Science.  
Looking to the future, the focus of BUSD in the coming years is to expand our reach into the community, especially as we seek to broaden our service to historically marginalized populations.  Through partnerships such as the one we have developed with EJE Academies, we hope to help bridge the gap in access to care and reduce health inequities.